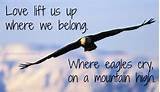 Be ye doers of the Word and not hearers only, deceiving yourselves. James 1:22
Successful operations may have a variety of attributes that help make them click. There's one obvious element, however, that is common to all and stands out as vital−sufficient funding!
Two special Christian-based ministries in the New Bedford, MA area, the Salvation Army and Mobile Loaves and Fishes, fit into this category. Their financial need has inspired a group of volunteers to come alongside to help. There are many approaches to raising funds. Our team, called Lift-in-Love (Please see our Lift-in-Love Facebook Page), will soon partake in a Greater City-wide fund-raising instrument called a Serve-A-Thon.
While others choose approaches like walk-a-thons and bike-a-thons, a Serve-A-Thon is a proven fun-raising, fund-raising, friend-raising investment on the part of those who participate. Here is a quick 5 step guide toward understanding how it works.
1) Pick an approved service that you can perform on a given date.
2) Fill out a Sponsor Pledge Sheet that lists all the pertinent information.
3) Find Sponsors who would be willing to pledge money for your service.
4) Perform your service during the time promised.
5) Collect your pledges from your sponsors and turn the money in on an agreed date.
We are unlimited as to what service one could choose: Singing to someone, entertaining somehow, organizing something, cleaning something, improving something, saving something, or moving something only begin the possibilities.
Places and where people gather to serve might include shorelines, parks, group homes, nursing homes, private homes, nature trails, bike paths, homeless shelters, hospitals, schools, libraries, or other special needs establishments. Of course, safety, child-supervision, and appropriate permissions granted are top priorities.
Potential sponsors are family, friends, neighbors, co-workers, businesses, corporations, people you have sponsored in the past, friends of friends, or yourself..
Our leadership team will be sponsored and involved in a prototype and preliminary Serve-A-Thon on Saturday, July 25, 2015. One team will help in cleaning, painting, and beautifying a Veteran's Park in Fairhaven, MA. Another sponsored team will volunteer at a non-profit organization called Gifts to Give in New Bedford.
For more information regarding our formal Serve-A-Thon scheduled for Saturday, September 12, 2015, either follow us on our Lift-in-Love Facebook Page or attend our Kick Off meeting on Saturday, August 1, 2015 at 11:00 AM at the Salvation Army facility located at 619 Purchase Street in New Bedford. For those who qualify as participants, we'll even treat you to a cookout following!!
1 Peter 4:10; Act 20:35; Matt 20:28; Prov 19:17; Gal 5:13-14; Matt 23:11
Editor's Note:Check this "Love Lifted Me" hymn by the Gaithers:
https://www.youtube.com/watch?v=YbE3Rmfhtz4&list=RDYbE3Rmfhtz4#t=0
On a funny note, one guy I knew back in the day sang that hymn one Sunday, and then turned to the person behind him and said, "It took a lot of love to lift me!"