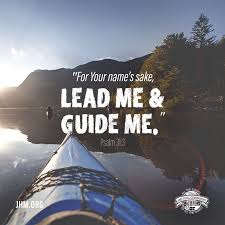 Trust in the Lord with all your heart; and lean not on your own understanding.  In all your ways acknowledge Him, and He shall direct your paths. Prov 3:5-6
If we can agree that life throws more challenges than solutions, then let's look together at what Solomon, the wisest man in the Bible, suggested as a way to proceed, progress, and persevere in the best of winning ways.
His first order is for us to enjoy life because it's a gift from God.  "And also that every man should eat and drink, and enjoy the good of all his labor, it is the gift of God" (Ecc 3:13).   Critically then, do we personally appreciate life as a gift of God to enjoy or not?
In addition to enjoying life as a gift, Solomon offers a second element.  Though much of life is frustrating and futile, there are opportunities we must take advantage of when they come along.  "Whatsoever thy hand findeth to do, do it with all thy might; for there is no work, nor device, nor knowledge, nor wisdom in the grave, whither thou goest" (Ecc 9:10).  In other words, we are to fully exercise our gifts in life and leave no room for regret, retreat, or return when our time comes to depart from this Earth.
Thirdly, because we live in a world that presses us from every side, it's incumbent upon us to rely on an unyielding support.  Under these and all conditions, Solomon admonishes us to be right with none other than—God Himself. "Let us hear the conclusion of the whole matter: Fear God, and keep His commandments: for this is the whole duty of man" (Ecc 12:13).
Fourth, and perhaps foremost, is the importance of possessing awareness that one day we will all be judged.  "For God shall bring every work into judgment, with every secret thing, whether it be good or whether it be evil" (Ecc 12:14).  Hearing, "Well done my good and faithful servant," rather than, "I never knew you," must always be our heart's desire and divine influence behind the choices we make.
As long as we have the challenge of our flesh to satisfy and competing thoughts to filter, we will never live a perfect life.  Fortunately, Jesus is our Creator, model, and comforting friend in any time of need.  At the behest of His Father and for our benefit, He was and is the only One able to perfectly and lovingly face and overcome a world system with occupants prone to selfishness and sin.
So family and friends, in the midst of our lives, let's rely on Christ (The Word) and God's Holy Spirit 1) to appreciate and enjoy life as His gift, 2) to help us grow to our full potential, 3) to reverence Him and obey His commandments, and 4) to know that one day, based on honoring God's standards and divine guidance, we choose to leave this life to be with Him, forever!
Matt 25:21; Ps 25:4-5; Prov 2: 6-9; John 10: 3-4; Ps 25:9; Matt 7: 7-11